Well, it has been a cloudy day yesterday and a little cooler then we was use to however we should enjoy the mild temperatures this afternoon because we will be falling temperature wise starting tonight. We will be falling all day to lows in the upper teens to low 20s. We will also see winds tonight between 15 and 20 mph with a few possible gusts to 25 mph. This will make our temperatures tonight into Thursday feel like 0* degrees. So bundle up! But first we still have this rainy mess and snow flurries to get through today! Here is a map I put together below for this morning. Take a look.
You can tell in this map that the Thunderstorms will stay to our south and east. With the most of the snowy stuff to our north and we will be in the middle with the rain. Good news is I think I will keep the WLFI viewing area in the half inch of rain. This is rather good news for the rivers as we are still trying to fall below flood stage. Here is a map to show right where the rivers are around.
We will keep watching the rivers closely but I don't think we will rise to much over today and tomorrow however in Indiana we never let our guard down! With the rain being on the lighter side we do look better.
We will be going into this cooler pattern for the rest of the week and I think the snow lovers will get another shot at another good amount of snow. That's right I think we have a rather good chance at another 3" to 5" inch range for more snow by Saturday. We will see this next clipper push down through our area and by the latest model runs this clipper has the potential to give way to 3" to 5" inches. We was calling for around 2 to 4 range yesterday but currently I like our chances. I will keep you posted on this and keep you updated. One thing to remember is that clipper systems don't usually put out much more then 3 to 5 so I will keep watching. One thing is for sure lets don't put up the shovels just yet! ;)
Now I don't want to get one sided here so what about the warm weather lovers?
Well Keep in mind here through the cold wind chills and the snow on the way that it won't last for long. I do see us starting to warm once again after the weekend. So this gives you something to look forward to. There has already been some signs of spring as there have been reports of a lot of geese birds and squirrels going wild all over the place. I think I seen at least four maybe five of them in one tree just the other day! Just up their playing and enjoying the weather. I will have to get out and see if my sisters flowers are starting to pop up! Some peoples flowers are already starting to show there faces.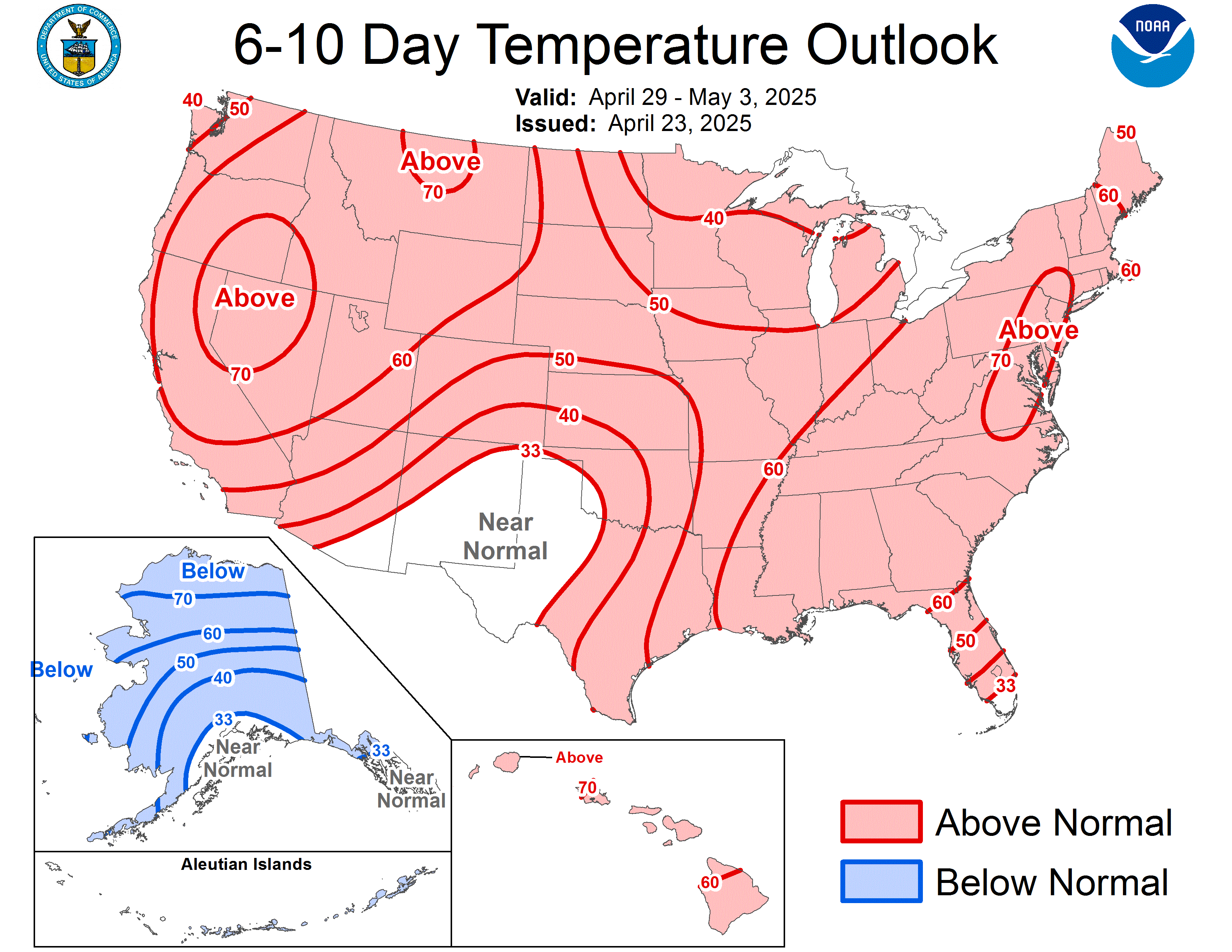 Above is another map that is showing us we will start to become above normal temperatures in the next 5 to 10 days. And the 8 to 14 day outlook is showing above temperatures what could this mean? :-) Well I hope this will help get you through the cooler weather this week as you see next week is looking better.
Be sure to send in any weather pictures to me at storm18mini@aol.com and I will be happy to post them. Remember to send your rainfall amounts to the CoCoRaHS for they need your reports! Have a great day I will check back a little later on.
Thanks for reading..........