Yes this is the picture everybody in the Lafayette area was looking at through out much of the day yesterday! Big and Blue! Yes there was a few clouds but nothing bad just a few High Contrail clouds which as you know are made from jets. The Moisture let off from the jets engines turns into ice crystals and a cloud is made! We seen a lot of them the past few days and I like them so much because they can make all kinds of shapes in the sky that are worth taking a picture of!
Also we seen the big and puffy Cumulus Clouds in the sky yesterday which are usually associated with fair weather and that they was! We seen a nice cool but mild 62* degrees and Partly cloudy skies. Light winds which was a nice gift from nature of only between 10 and 20 mph. I even got out to water the yard for we are trying to get some grass to grow. It is the back yard where the dogs like to play! Any dog lover know's what I'M talking about. Dogs are loving they will be your best friend and are never mad at you if you treat them right! However they love to run in the yard and after the past winter we had we are starting over on growing the grass lol! But at least we have some grass and it is not all MUD! ;) Now we have WET! Weather on the way by this weekend and this will only be the start of a wet pattern coming! Take a look at your weekend weather outlook I have made and posted below..........
This is the wet Weekend Outlook and here is what I'M looking for in your forecast! Well, as seen above we will look for rain showers and maybe even a thunderstorm on Saturday! Now I look for the rain to start in the early early morning of Saturday and the thunderstorms in the afternoon. Right now it is just looking like thundershowers and not severe weather! And rainfall is between a quarter and a half inch possible. However we will have to watch the storm track closely for a small shift can change everything and you all know this is very possible here in Indiana! Really anywhere the storms move and change up to the last second! And if this storm track moves we will be changing the expected rainfall amounts for low or HIGHER! So I will keep a close eye on this track and you know I will keep YOU POSTED! I will have another update on what we can expect with this rain for Saturday here soon. Now I think we will see some left over rain showers on Sunday morning. Now yes there is the chance for a few light snow showers to mix in with this rain however even if that where to happen it will be light and no sticking snow! But at this time I feel we will stay mostly rain. But now you know there is that slim chance and in Indiana a slim chance is enough of a chance! Otherwise come Sunday afternoon we will start to see things clear out and become Partly cloudy. So I would not cancel any plains just yet as it is not looking like an all day rain at this time.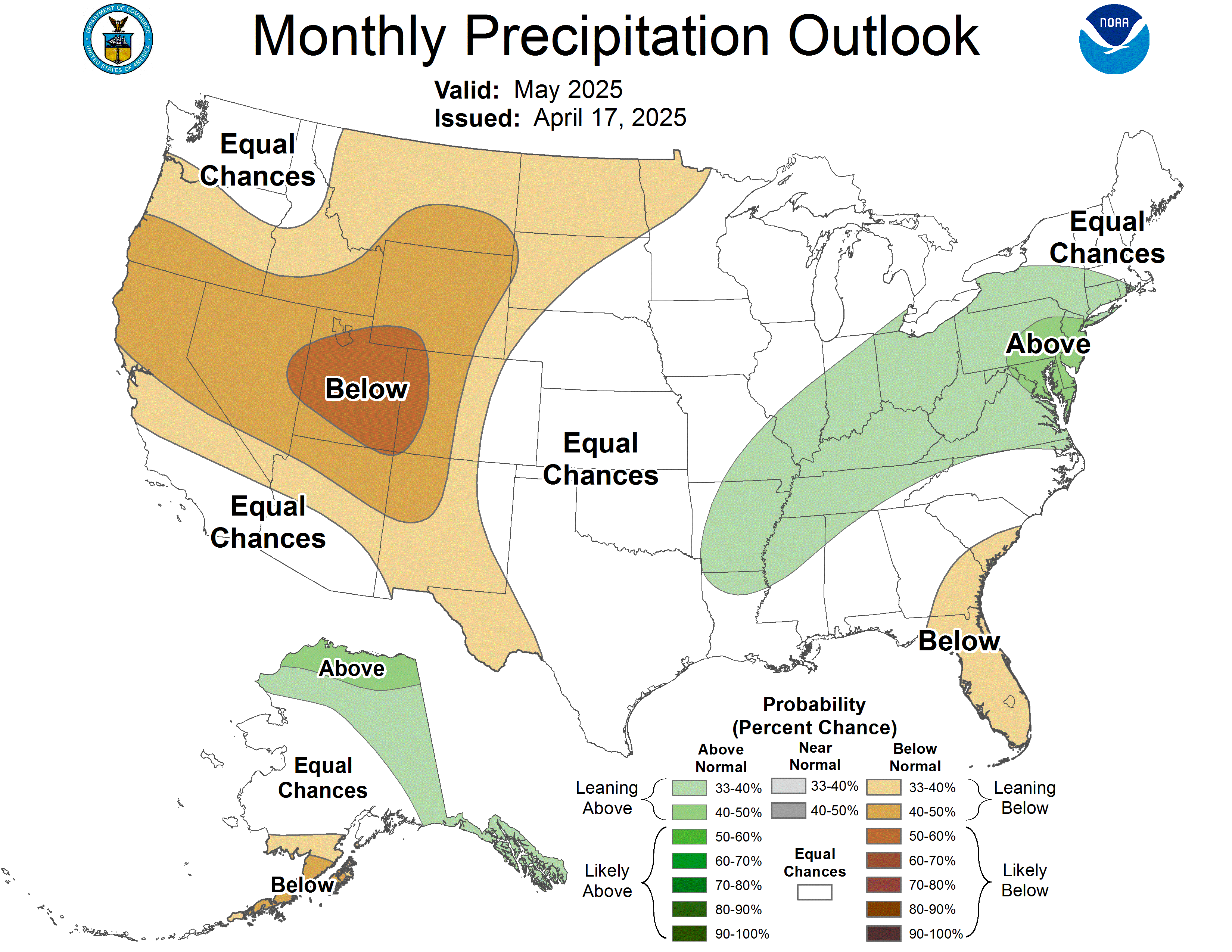 Now I wanted to show you all a map above. This is a One month outlook map on our Precipitation outlook from the (CPC) You can see Indiana is in the area marked as EC. This means Equal days of Above, Below, and Normal, rainfall. Well, we do have a WET week coming starting this weekend. We will see the rain / thunderstorms on Saturday with some left over rain on Sunday. Then we will have a break on Monday with Partly cloudy skies and looking dry. But the rain will once again return by Tuesday and Wednesday! And then it seems every two to three days we see another little rain system try to push through the area. And you seen above the cooler temperatures coming by Sunday of only 45* degrees right? Well, we will also see some ups and downs in the temperatures next week with a few more cooler plunges. Now this won't be bitter cold weather but still cooler then what we have been seeing this past week. So all in all Indiana will again have some wild weather to deal with as usual but I'M sure we all can handle it!
Now I was looking at a few things earlier today about tornadoes in the state of Indiana, and even in Tippecanoe county. And we have had some big ones around the area in past years. So just how many tornadoes were reported in Tippecanoe County, Indiana between 01/01/1950 and 11/30/2008???
I will have your answer and even post a map showing on here later on tonight. Be sure to check back again real soon..........Have a great day and look for off and on sun through out the day today....................I'M going to go grab a little night snack! See you here on the Blog soon. ;o)